Neuro HALFIT

Neuro HALFIT is a new program that induces improvement of brain-nerve-musculoskeltal system by utilizing the world's first Wearable Cyborg HAL
The most novel feature of Neuro HALFIT is that, for people who have difficulty standing, sitting, walking, or moving their arms on their own due to decline in physical function from aging, diseases or injuries etc., wearing HAL activates the neural loop of the brain- nerve systems, thereby inducing improvement in the brain-nerve-musculoskeletal systems.
Even for people who no longer feels improvement in traditional rehab, with Neuro HALFIT they can expect further progress. Neuro HALFIT, a new program in which, one can expect changes in their feelings by experiencing changes in the physical functions.
Through this program, we support your goal to "take a step further" and "improving/enjoying every moment of life"
Neuro HALFIT program is conducted in all of Robocare Centers in the map below.
*The group program is currently only available at Tsukuba, Nagoya, Suzuka, Osaka, Kobe, Hiroshima and Oita Robocare Center.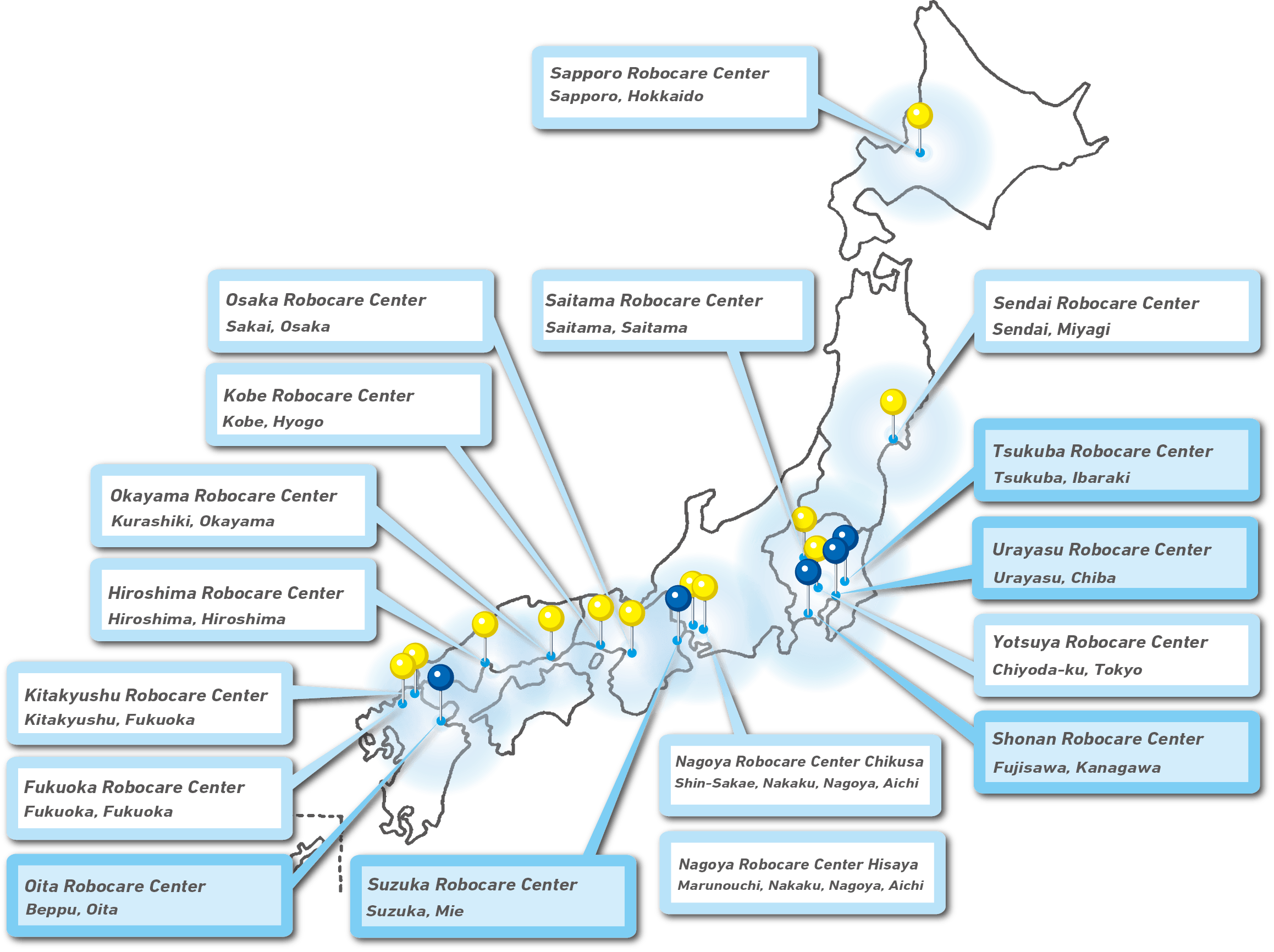 From the learn more button below, please select "About Neuro HALFIT" for inquiries on and send us a contact.